Bones Bearings Speed Cream teams up with Daddies to keep you rolling fast and smooth.
Read More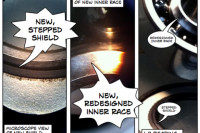 Bones Swiss Labyrinth Bearings are improved.
Read More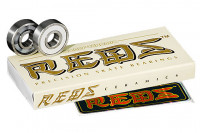 The story of Ceramic Super REDS™, is simple, take the superior steels used in our Super REDS™ and swap the steel balls for Grade 5, Silicone Nitride, Hot Isostatically pressed ceramic balls and you have Bones Ceramic Super REDS™.
Read More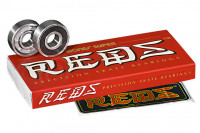 Super REDS™ are designed from the ground up to be the best bearing on the market at this price point.
Read More