Blog
Bones Bearings Speed Cream teams up with Daddies to keep you rolling fast and smooth.
Read More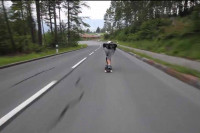 The European raw runs keep coming! Here's Kevin Reimer handling Liechenstein via the Sickboards Longboards page.
Read More
Thrasher Magazine put together an awesome video of Lance Mountain for his birthday
Read More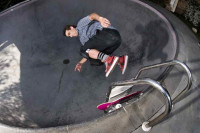 2014 Inductee, Lance Mountain, celebrating his birthday tomorrow.
Read More
Bobby Worrest for Krooked Skateboards
Read More
Supra Footwear put together this insane "Best of Boo Johnson" edit.
Read More
Chris Colbourn ripping at N Hollywood Skatepark
Read More
Take a look at what went into making the Vans x Star Wars video.
Read More