Blog
Transworld Skateboarding presents, Christian Dufrene in "It's All The Same."
Read More
8 minutes of Nyjah destroying The Berrics.
Read More
Welcome back to the team Dashawn Jordan
Read More
The Berrics released a 'Field Notes' video with Austin Heilman.
Read More
Nike SB presents 'Inverted with Lance' featuring Lance and Donovon Piscopo.
Read More
Unsanctioned Game Of S.K.A.T.E. between Dan Mancina & David Reyes.
Read More
New Nate Greenwood video part up on Thrasher!
Read More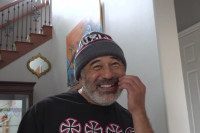 Raw footage from iDabble VM's tour of Steve Caballero's home.
Read More
Quasi released this Bobby De Keyzer video part a couple of weeks ago.
Read More
Freestyle Magic with Andy Anderson from iDabble Video Magazine
Read More