Blog
SK8RATS presents a Chris Blake 'VX Treat.'
Read More
Arthur Cardova, new video part on The Berrics.
Read More
Chris Cole jumped in on this Battle Royale at The Berrics
Read More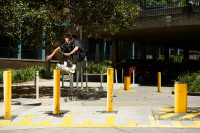 Donovon Piscopo has an interview up on Thrasher
Read More
Volcom's Gavin Bottger "Duel For Fuel" video part is going down in the history books!
Read More
Trevor Colden just came out with thas new video part for Transworld Skateboarding.
Read More
We're running a BIG BALLS giveaway on our YouTube channel. Winners are chosen on June 5th, 2019.
Read More
Nate Greenwood is pro for Sovrn Skateboards!
Read More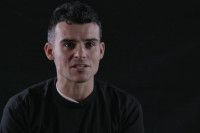 Kilian Martin shared his thoughts with The Berrics on how he's able to express himself through skateboarding
Read More
Thrasher Magazine presents a new video featuring Rodrigo TX!
Read More