Blog
Click in to watch Deedz' Hawaiian Vacation video by Thrasher.
Read More
Primitive proudly welcomes Filipe Mota to the team.
Read More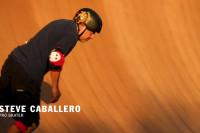 "30 Years of the Vans Half Cab." Episode 1 & 2.
Read More
Shota Kubo likes to skate Bones Swiss because they are fast, they sound great when you break them in and they last long.
Read More
Mariah Duran's "Rapa Nui" part is now up on Thrasher.
Read More
Watch Edouard Damestoy put some Bones Swiss Bearings to use.
Read More
Thanks to all 144 winners of our Share Your Experience campaign, celebrating 25 Years Of REDS.
Read More
Art Cordova's 'Espada' video part for Flip Skateboards is out!
Read More
Vincent Alvarez x Dickies 'Great DIY Adventure' now playing on Thrasher.
Read More