Blog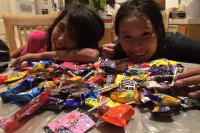 Isamu Yamamoto and Sakura Yosozumi are Pro!!!
Read More
Thrasher just released Bobby Worrest's 'STYX' video part for Krooked.
Read More
Ryan Lay in the Dominican Republic filmed and edited by Eric Danescu.
Read More
Itzel Granados highly recommends Bones Swiss Bearings.
Read More
Click in and hit the play button to watch Sierra's new video part for Grizzly Griptape.
Read More
Habitat released Mark Suciu's 'Curve' Rough Cut.
Read More
Karen Feitosa has been skating Bones Swiss Bearings since 2010 and they have never let her down.
Read More
Deedz' Thrasher Magazine 'Rough Cut' is now playing.
Read More
Myles Willard is a footage machine and just keeps dropping parts. Here's his latest for us.
Read More
Steve Caballero featured as a special guest in Episode 39 of 'Hawk vs Wolf'.
Read More