Blog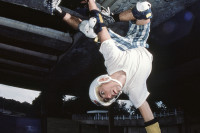 Slam City Skates London presents their 'First & Last' Interview with Lance Mountain.
Read More
Lance Mountain featured on 'Hawk Vs. Wolf'
Read More
Nike SB presents 'Inverted with Lance' featuring Lance and Donovon Piscopo.
Read More
Celebrating 30 Years of Animal Chin
Read More
Table talk with Lance Mountain & Chris Pastras
Read More
Thrasher Magazine put together an awesome video of Lance Mountain for his birthday
Read More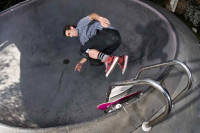 2014 Inductee, Lance Mountain, celebrating his birthday tomorrow.
Read More
Lance Mountain in The Bones Brigade Video Show
Read More
Lance Mountain to be inducted into the Skateboarding Hall of Fame
Read More