Blog
Steve Caballero shares his thoughts on our Flight Decks
Read More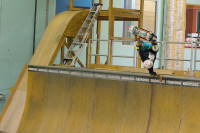 Words from one of the Greats, Steve Caballero!
Read More
Steve Caballero & Mike McGill provided some skateboarding history during their Weekend Buzz
Read More
Want to learn how to Caballerial, get some tips from the master
Read More
Celebrating 30 Years of Animal Chin
Read More
We are happy to announce that Steve Caballero is back on BONES WHEELS!
Read More
Take a look at what went into making the Vans x Star Wars video.
Read More
First Try Friday is going to be Legendary, Steve Caballero
Read More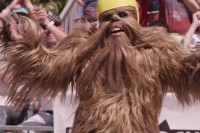 Rookie wookiee (played by legend — Steve Caballero) rips the bowl and receives mixed scores from the judges in this Vans x Star Wars commercial.
Read More