Davis Torgerson spits the truth about Bones Swiss Bearings
Read More
Lizzie Armanto talks about Bones Swiss Bearings then puts them to use at Prince Park in Oceanside
Read More
Christian Dufrene skates his hometown park and tells you why he skates Bones Swiss Bearings
Read More
Tommy Fynn talks about why he skates Bones Swiss Bearings and then puts them to use at Stoner Park
Read More
A day at Lincoln Park with Dashawn Jordan
Read More
If the price is too good to be true, it is likely not genuine Bones Bearings
Read More
Ever wonder what it would be like to work for a skateboard company?
Read More
George Powell is one of the very few skateboard builders in the world today who still manufactures many of his products in America under one roof just as he has always done
Read More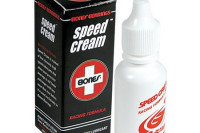 Bones Bearings Speed Cream teams up with Daddies to keep you rolling fast and smooth.
Read More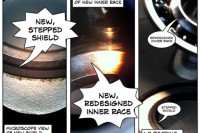 Bones Swiss Labyrinth Bearings are improved.
Read More