Blog
Here's an edit from a recent Bones Bearings Team trip to Florida.
Read More
Since today is Earth Day I decided to throw Kenny Anderson up on the blog since he is one of the most environmentally aware people I know!
Read More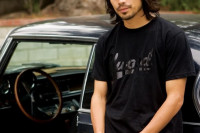 Bones Swiss Bearings is proud to announce Kenny Anderson to the team!
Read More